Hi! I'm entering the
2012 Mythology Challenge,
hosted by
For Those About To Read
, and this is my introductory post!!!! Pretty much, here are the rules:
You have to read
10 books
about
mythology
, whether they are
Norse, Greek, Egyptian, etc.
to sign up!
• The challenge will run from January 1, 2012 – December 31, 2012.
• You can join anytime by filling out the form below
• Books must be read in 2012
• If you are a blogger, you must write a sign-up post that links back to this challenge page (Please use the image above in the post).
• If you are not a blogger, just leave a link to your account on Goodreads, Twitter, Facebook, LibrayThing, etc.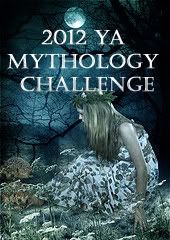 Make sure if your going to enter to
GO HERE