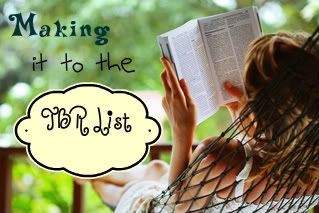 Ever read a rave review? Did it make you want to run to the nearest bookstore or library? Tell us about those books that have made it to your To Be Read list. Hosted by Lulu at The Bookworm Is Here!
What made my TBR list:
Lexi is cursed with a dark secret. Each day she goes to school like a normal teenager, and each night she must swim, or the pain will be unbearable. She is a siren - a deadly mermaid destined to lure men to their watery deaths. After a terrible tragedy, Lexi shut herself off from the world, vowing to protect the ones she loves. But she soon finds herself caught between a new boy at school who may have the power to melt her icy exterior, and a handsome water spirit who says he can break Lexi's curse if she gives up everything else. Lexi is faced with the hardest decision she's ever had to make: the life she's always longed for - or the love she can't live without?
Beautiful cover, great description, and a raving review (sorry, can't remember where or who it was from) all make me want this book.